GOTO
option, available by right-clicking on any camera video stream in the
Multi-camera View
, launches the
Single Camera View
for the selected camera
in front
of the
Multi-camera View
providing access to the various
camera controls
. To change the video stream being viewed in the
Single Camera View
drag and drop
any other camera view from the
Multi-camera View
on top of the current
Single Camera View
.
Enlarge
option is available by right-clicking on any camera video stream in the
Multi-camera View
. It enlarges the selected camera view and displays the camera controls while tiling all other cameras around it.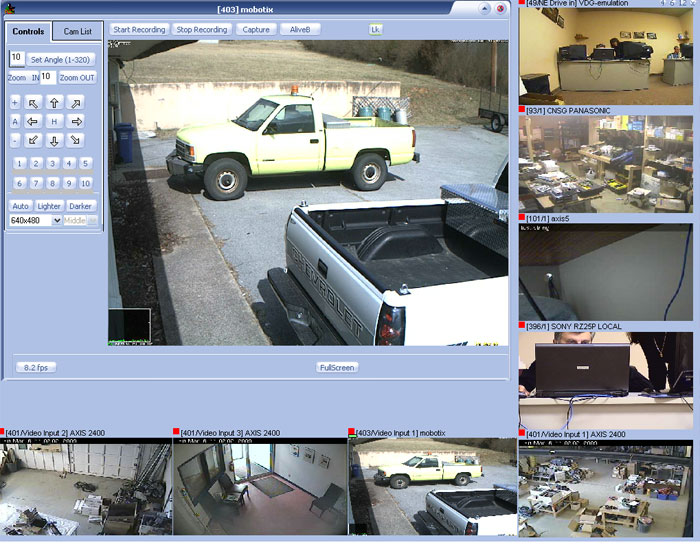 The Enlarge option is only active if in the

Settings

under the

DISPLAY SETTINGS

the

Full Screen

checkbox is checked.