— Managing Cameras — Groups of Cameras —
Managing Cameras
Groups of Cameras
Each user can organize the cameras this user has access to into meaningful groups for more effective camera selection.
Setup Groups of Cameras
Select Group
In the

NVR Control Center — Users

select a user from the

Users List

and switch to the

Groups of Cameras

.
Press

Add

button below the

Group List

and enter

Group Name

— the name appears in the list.
Select a camera from the

Available

cameras list and click

"<"

button to add the camera to the

Selected

cameras list.
Press

Save

button below the

Group List

list to save the group.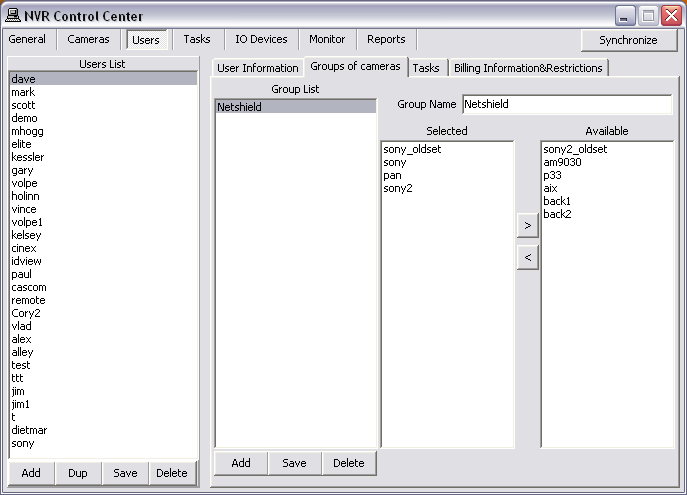 In many cases where there is a cameras list the
groups list
will also be provided. For example, in the Remote Client start page —
Select a group from the top list to see the cameras from this group only.
Select a camera from the cameras list.
Click

GO

button to launch the camera live view.
In the Remote Client the cameras available in the start page

cameras list

will depend upon the user logged in permissions.